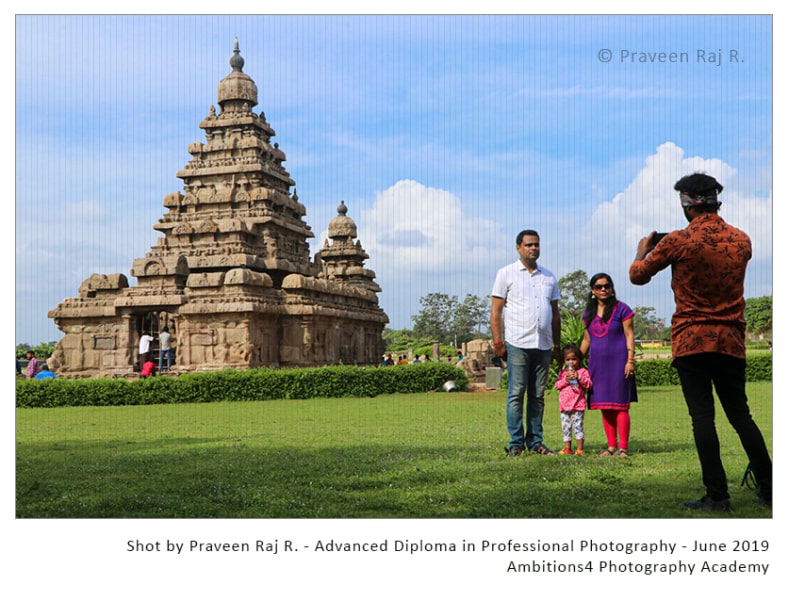 A SUV from Chennai to Mahabalipuram used to pack at best two people from Ambitions4 Photography Academy on its way for an early morning Photo walk in Mahabalipuram. The story this time was different.
There were 9 seats in the car including the one behind the steering wheel and there were 14 applicants for it. After filtering out the crowd, we set out with 7 enthusiastic students and 2 staffs on what seemed to be an overcast morning. Rain teased us again but stayed out during the best parts of the day.
A 50km drive on OMR/ECR on Sunday mornings with other motorheads is an event by itself but with Horse blinkers on we were headed straight to Mahabalipuram where our beloved photo walkers were gathering looking forward to an exciting three hours.
Fun Fact on the way: Fastags aren't implemented on the State Highways yet. (15th Dec 2019)
Food takes precedence to all the above. A dosa & coffee stop was made, and we headed towards the gates of shore temple with happy stomachs.
There we were greeted by happy faces. Alumni, New students, Current Students and complete strangers were waiting for use to give the opening instructions and get that walk going. Just like that from 9 the number became about 20.
With the rising sun behind the shore temple, we started out with some beautiful backlit and silhouette of the shore temple.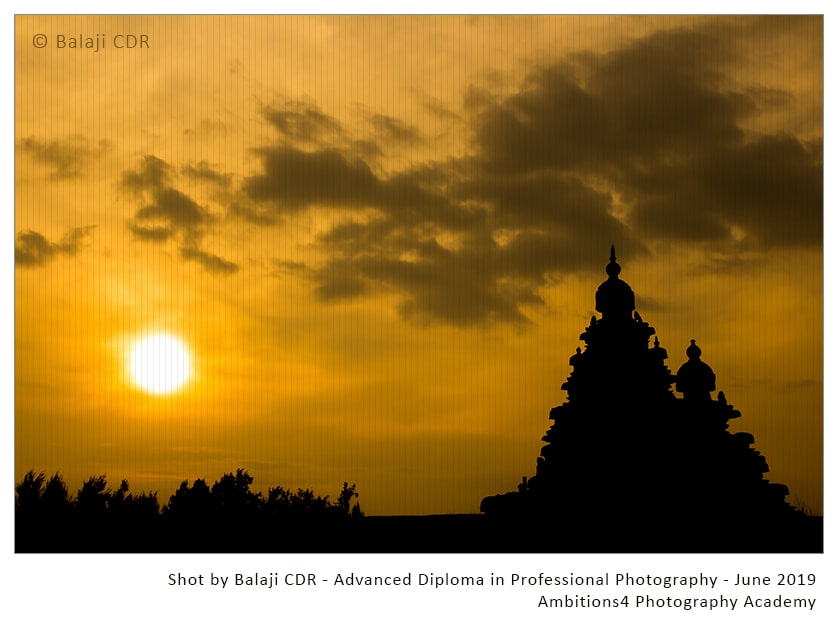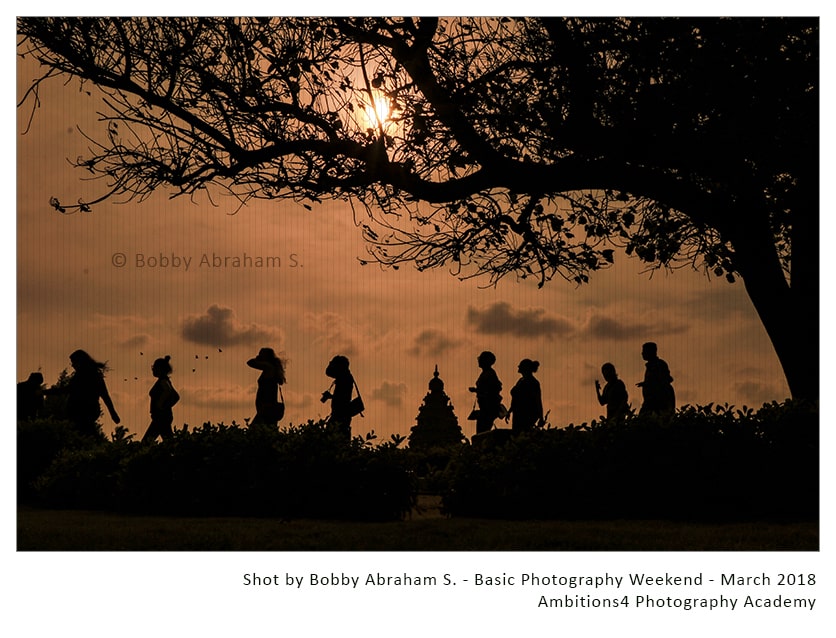 The one thing we noticed at first glance was that, It was CLEAN. Owing to two things, The Modi Visit and the Lite showers the day before.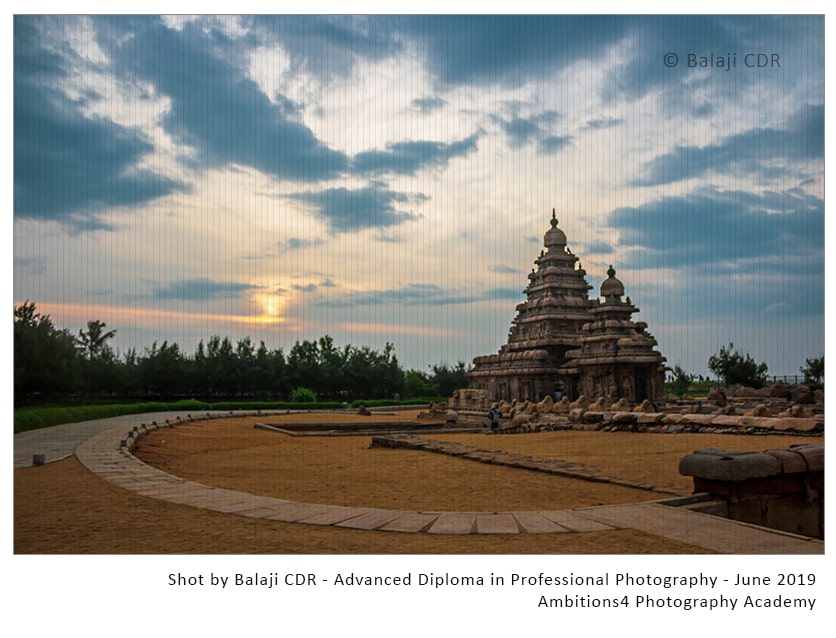 This time around there were a lot of ppl doing touristy things around the shore temple. A lot of foreigners were spotted too, owing to the holiday season.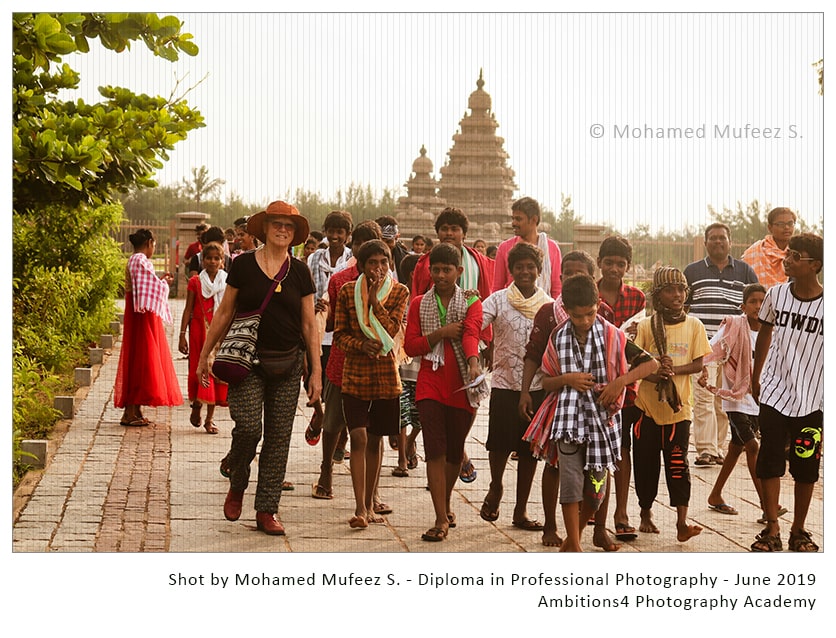 We practiced composition concepts and then moved around the temple to find a puddle of water which was strategically reflecting the shore temple's Gopuram. There we learnt how to break the rule of thirds and include reflections in a photo.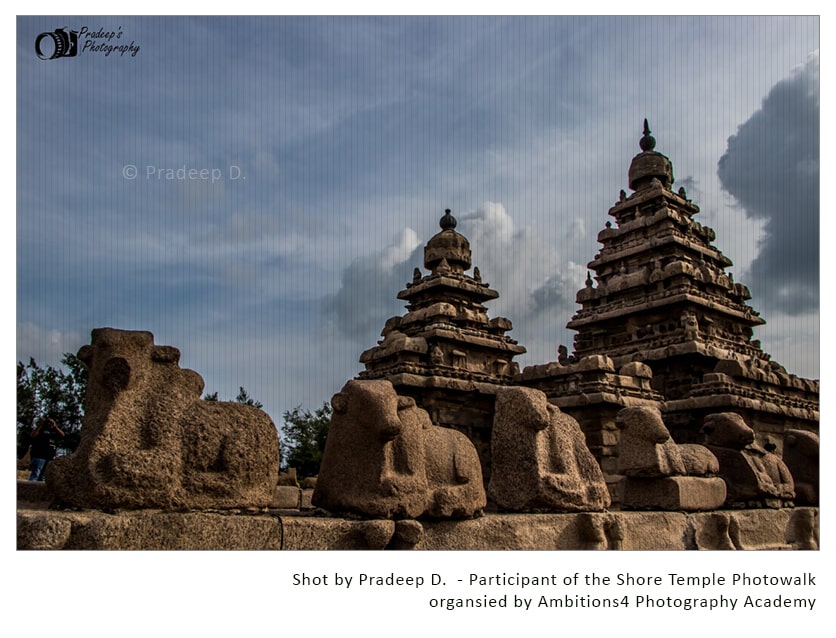 We then moved around to shoot images with perspectives, patterns and used lines and curves efficiently to add depth in an image.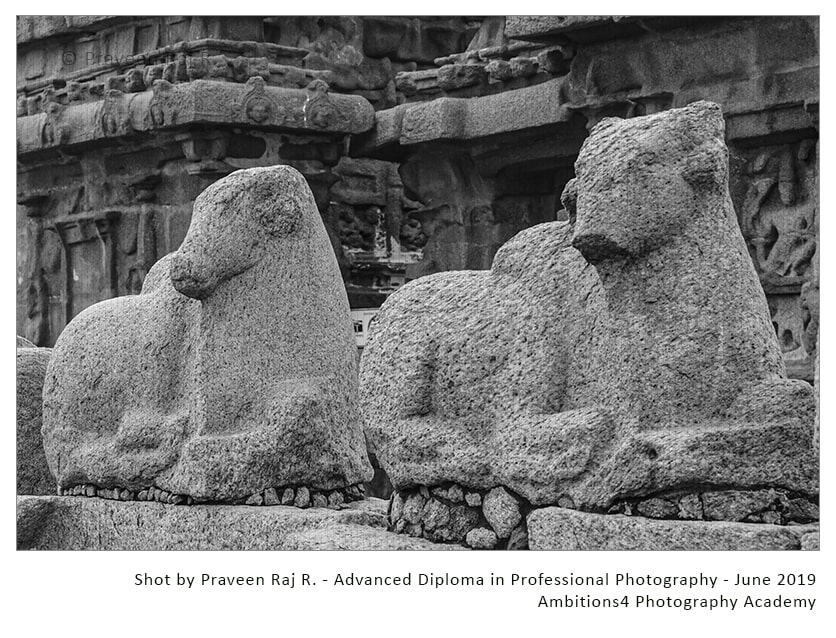 Through out the session we had our mentor KL Raja Ponsing, clarifying doubts and teaching the walkers to take beautiful images of the location.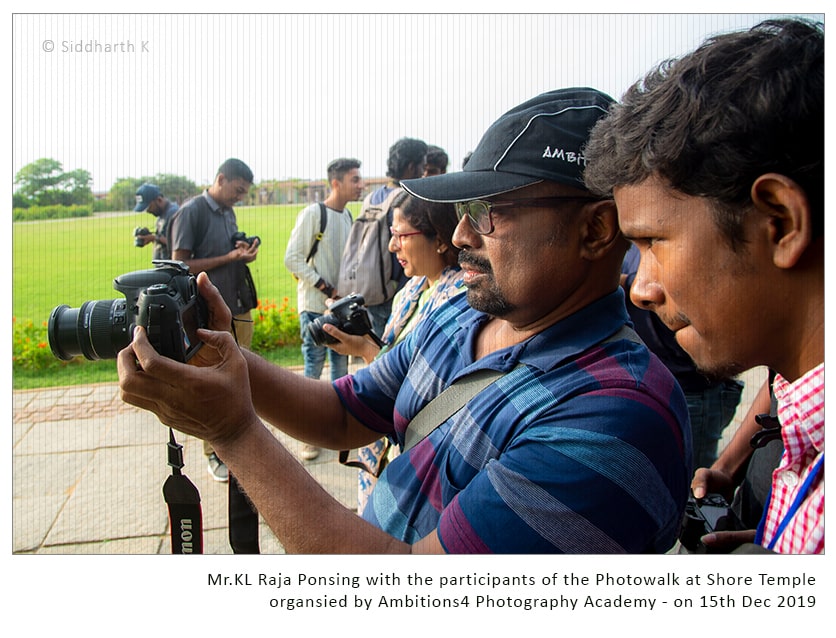 We also bent our backs to get interesting frame in frame images with grass, trees, leaves etc. too.We regrouped for one more time to review our images. After some customary selfies we journeyed back to Chennai.